2022年7月 人気料理YouTuberランキング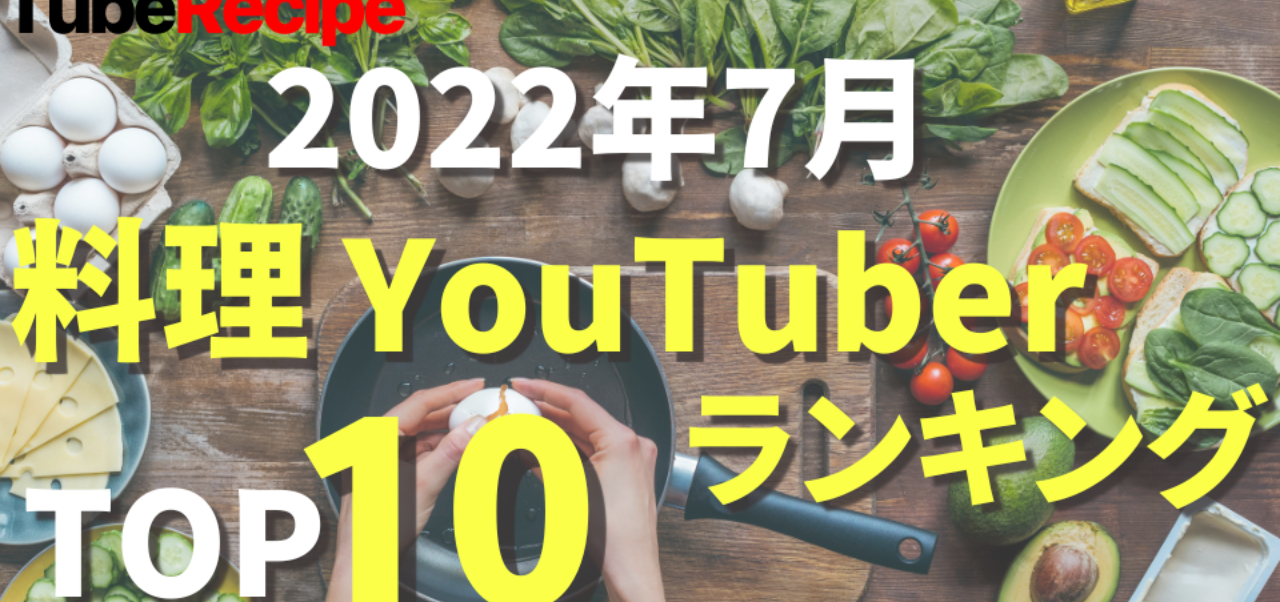 [Release of popular YouTubers and recipes in July 2022]
Have you ever felt that your repertoire is lacking, thinking, "What should I cook today?"
We would like to introduce you to this month's popular recipes!
We will introduce recipes in a ranking format every month so that you can meet new recipes.
All you have to do is make this recipe
Quick and easy recipe
Recipes using seasonal ingredients
1st place Cooking researcher Ryuji's buzz recipe
Number of subscribers: 3.18 million Popular recipe for July: Lemon marinated chicken breast
◆ 2nd Place Baba Gohan <Robert> Baba's Kitchen
Number of subscribers: 905,000 July's Popular Recipe: Crispy enoki mushrooms
3rd place Gal Sone official channel "Let's eat rice without leaving anything"
Number of subscribers: 437,000 Popular recipe for July: Diet recipe potato salad
4th place Koh Kentetsu Kitchen [Cooking researcher Koh Kentetsu official channel]
Number of subscribers: 1.5 million Popular recipe for July: pickled eggplant and cucumber
◆ 5th place Simple recipes at home related to culinary researcher / Yukari's Kitchen
Number of subscribers: 830,000 Popular recipe for July: Super easy just mix and chill! Tanabata jelly
◆ 6th: Oatmeal rice diet recipe that made me lose 40kg [Korezo]
Number of subscribers: 42,000 Popular recipe for July: Super delicious tiramisu with oatmeal
◆ 7th place kattyanneru
Number of subscribers: 906,000 Popular recipe for July: crispy cucumber boiled in soy
8th place cook kafemaru
Number of subscribers: 1.56 million Popular recipe for July: Crispy cucumber
◆ 9th Kenmasu Cooking
Number of subscribers: 513,000 Popular recipe for July: Stir-fried zucchini with egg
◆ 10th place Takeshi Takeshima's extreme rice / Kiwami-Meshi
Number of subscribers: 259,000 July's Popular Recipe: Soy Sauce Omurice