Introducing the reputation and word-of-mouth of BALMUDA The Toaster << Review video summary >>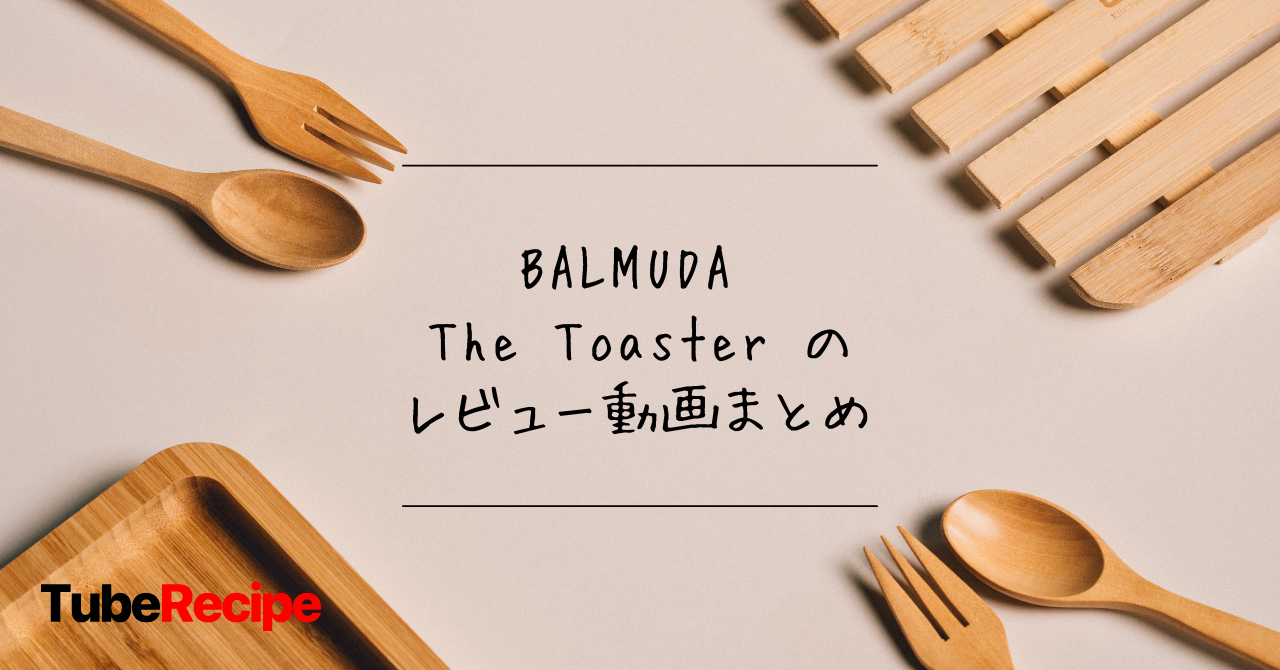 We have compiled a review video of "BALMUDA The Toaster" made by Balmuda, a high-end toaster of the topic.
Features of BALMUDA The Toaster
Steam toaster that reproduces the taste of freshly baked with steam technology and temperature control
Steam can be produced by pouring water into the water supply port at the top of the toaster.
Equipped with 5 modes. Not only bread, but you can also cook your own gratin and make simple sweets.
Finely control the three temperature zones of 60 degrees, 160 degrees, and 220 degrees.
First, a crisp baked layer is created on the surface of the bread to trap the moisture inside and achieve a texture rich in contrast.
BALMUDA The Toaster review video summary
▼ Point
Among the many cooking appliances, it was good to buy it at Dantotsu
The bread is really delicious. Crispy on the outside and fluffy on the inside
The sound of baking bread is soothing
The grilled color is beautiful and the tension rises
It's a little troublesome to add water when baking bread
Since it is troublesome to store the cup for water, use a magnet hook.
Parts can be removed and cleaned
It is recommended to make a cut in the toast and bake it
▼ Point
The grilled color of the toast is beautiful
When putting butter, it is easier to spread it if it is melted by preheating after baking.
Cheese toast recommended by the developer is recommended
▼ Point
More functional than it looks
Reheating the fried food in oven mode is very delicious
The strength of the outer lid is weak and it is easily scratched.
Bread dregs will come out, so you need to clean it thoroughly.
Summary of BALMUDA The Toaster
We introduced a review video of BALMUDA The Toaster, a luxury steam toaster .
There are many opinions that the toaster is really delicious . I was impressed with the impression that it is delicious every day even if it is used every day.
As a surprising usage, it is delicious to reheat the fried food .