料理系You Tuber【くまの限界食堂】が愛用する調理器具5選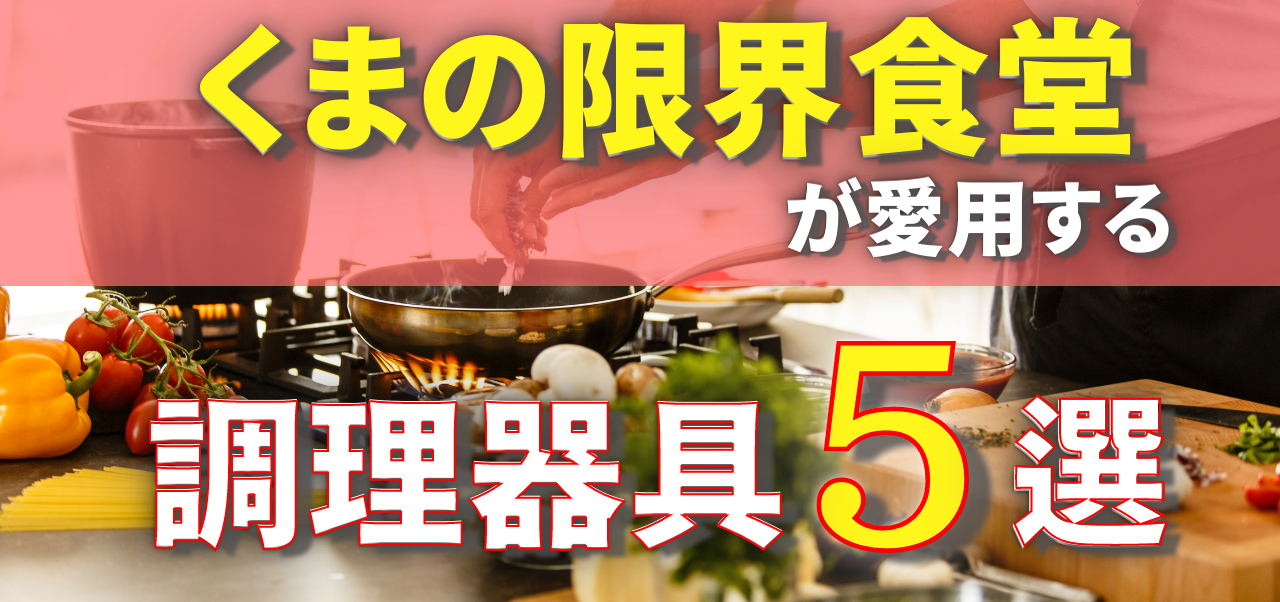 A must-have kitchen utensil for cooking. Especially if you are a person who cooks every day, you want to be particular about the ease of use of cooking utensils. In addition, the ease of use and stylish design will make you feel better and enjoy cooking even more.
The cooking utensils used by cooking YouTubers are not only easy to use, but also fashionable. Heavy use will definitely be in the kitchen.
In this article, we will introduce in detail the cooking utensils used by [Kuma no Kyogen Shokudo] in the video.
1. Joyoldelf Pepper Mill Electric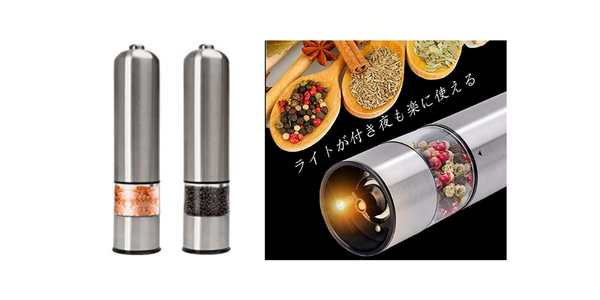 An electric pepper mill with a sense of solidity and luxury. It has a stylish acrylic stand. It's easy to operate, just push the button, so you can easily use it with one hand.
The ceramic grinder can be adjusted for grinding. There is a light on the bottom, so you can work accurately even when it is dark at hand. As it is made of stainless steel, the durability is high, too.
2. KAI KAI COOKER SET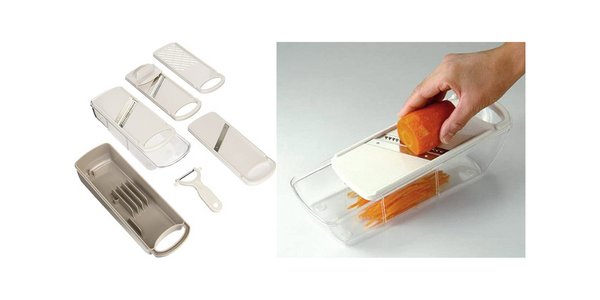 A set of cooking utensils that can be used in various ways. There are 5 types of cookers for julienne, garnish, slice, grater, and peel, and 1 safety holder for a total of 6 items. The safety holder protects your fingers even when using small ingredients.
If you master it, it will shorten the cooking time, making it perfect for busy people. Since it can be put away in a storage case, it can be taken out immediately even during cooking.
3. Ishigaki Sangyo Hearth Pot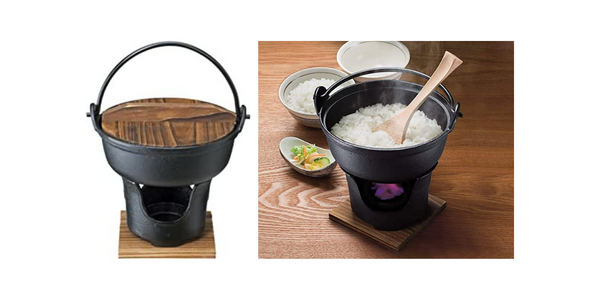 It is an old-fashioned hearth pot that uses solid fuel and is often seen in inns and restaurants. A 4-piece set consisting of an iron casting hearth pot, wooden lid, stove, and base plate.
It has excellent heat retention due to the heat unique to casting, so you can enjoy delicious food for a long time. It can be used for many purposes other than hot pot dishes, such as rice cooking and cheese fondue, so it seems that the range of eating habits will expand.
4.Wahei Freiz Tsubamesanjo Craftsmanship of special tools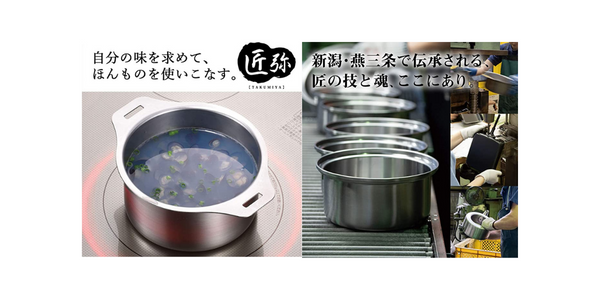 A 4-piece set of pots made in Tsubame Sanjo, which is famous for metal processing. Focusing on the basic cooking methods of simmering, steaming, and boiling, it is made for those who seek the real thing.
There are no seams in the pot body, and reliability in durability is outstanding. Since it can be stacked and stored, there is no need to worry about storage space. It is an excellent pot set that clears all usability and storage problems.
5.Shimomura Planning and Sales Peeler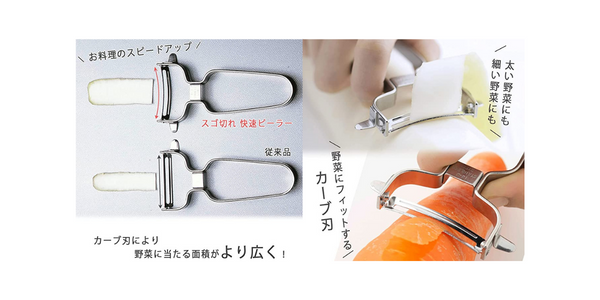 It is a peeler that demonstrates the sharpness of great satisfaction. The ability to peel off the skin of hard ingredients is a quality unique to Tsubamesanjo. It's small and easy to use, and it's made of stainless steel, so it's easy to wash. You can even put it in the dishwasher.
The curve has a unique shape that makes it easier to use. In addition, it is unique as one point of the kitchen.
summary
Cookware used by [Kuma no Kyokai Shokudo]. Did you find what you were looking for in the video? Each item may have reminded us of each YouTuber's personality and cooking characteristics.
From items that make you think, "This is a cooking utensil used by culinary researchers," to items that make you think, "It's familiar and familiar." There are so many.
Are you dissatisfied with the performance of the cooking utensils you are currently using, or is there something easier to use? If you think that, it is essential to check the cooking utensils used by cooking YouTubers. Some of them are produced by the person himself, and the rare feeling increases. It seems that you can also enjoy the spacha feeling unique to fans.
It also makes it easier to avoid the situation where you bought a good one but have to put it away because you can't use it. One of the advantages of YouTube is that you can actually see how to use it and the feeling of using it through videos.
There are many YouTubers who make videos introducing their favorite cooking utensils, so be sure to check them out in addition to cooking videos. Kitchen life may be more fulfilling.