5 Cooking Utensils Loved by Cooking YouTuber [Cooking Researcher Ryuji's Buzz Recipe]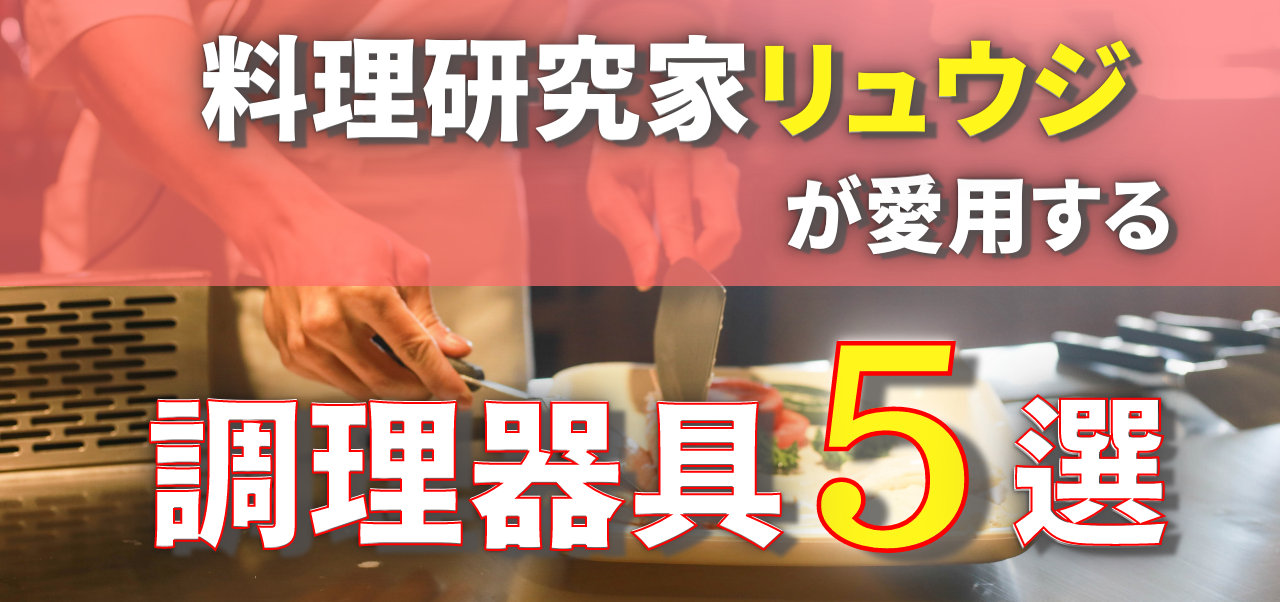 A must-have kitchen utensil for cooking. Especially if you are a person who cooks every day, you want to be particular about the ease of use of cooking utensils.
In addition, the ease of use and stylish design will make you feel better and enjoy cooking even more.
The cooking utensils used by cooking YouTubers are not only easy to use, but also stylish. Heavy use will definitely be in the kitchen.
In this article, [Cooking researcher Ryuji's BuzzRecipe] introduces in detail his favorite cooking utensils.
1. Microplane "Premium Zester Greater"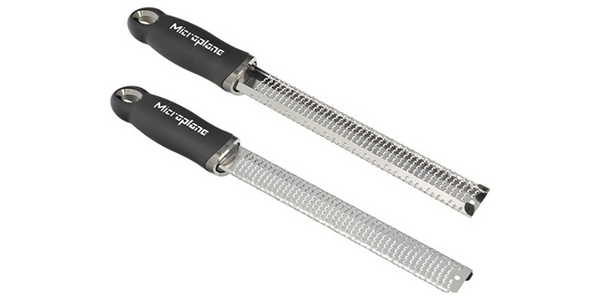 A grater with excellent sharpness. All of the thin blades are 'shaded', and each one looks like a small knife. It cuts through the ingredients smoothly.
In addition to cheese, you can shave hard ingredients such as lemon peel and ginger without putting effort into it. It's easy to wash because it doesn't cause clogging, and it's stylish looks are also nice points.
2. Low temperature cooker & vacuum cooker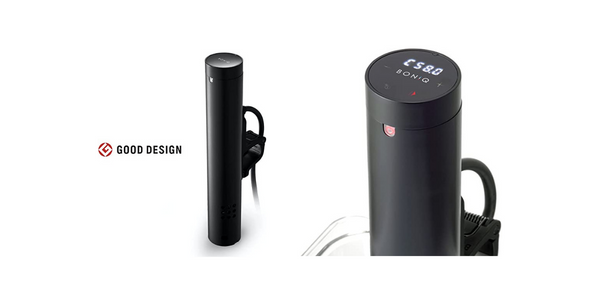 A low-temperature cooker that keeps heating at a constant temperature. We tend to think that this item is for advanced cooks, but it is actually recommended for beginners who are unfamiliar with temperature control.
In particular, roast beef and salad chicken, which you want to cook at about 63°C, are excellent. Low temperature cooking is now a popular genre and there are many recipes. With this one, the range of dishes will be greatly expanded.
3. TAKAGI "Chopping Cutter"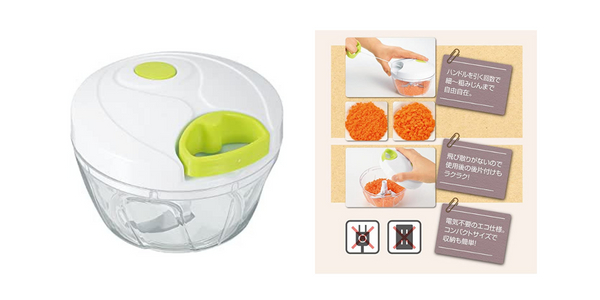 A manual cutter that can chop ingredients simply by putting in the ingredients and pulling the string. You can freely make fine to coarse chopping by pulling the string. Not only vegetables, but also meat and fish are available. It is also convenient for baby food and nursing care food.
It is eco-friendly, does not require a power supply, is easy to clean, and can be stored compactly. The reasonable price is also attractive.
4. Seki Magoroku Petty Knife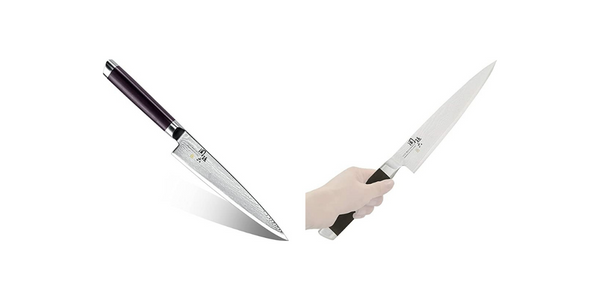 Sekimagoroku Petty Knife with outstanding sharpness and longevity. For Ryuji, petty knives are something he's used to using, and he says he can do most of the cooking with just this one.
Damascus processing is applied to the surface, creating a beautiful appearance as well as sharpness. The inverted triangle handle fits your hand, making it safe and easy to use.
5. KAI "Q Sharpener"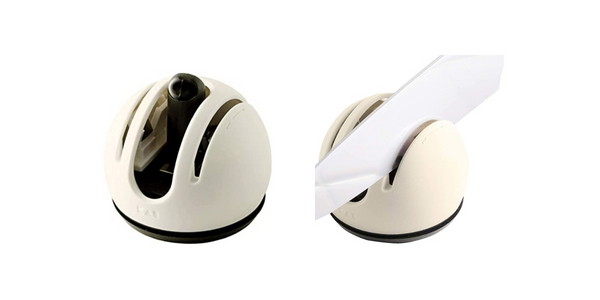 Knife maintenance requires strength, but this is a knife sharpener that can be sharpened easily with one hand. It is designed to be sharpened in two steps, coarse and finish, and after sharpening with No. 1 rough whetstone 2-3 times, finish with No. 2 to restore sharpness.
Even though it is compact, the performance is very satisfying. Safety is also considered so that it can be firmly fixed with a suction cup at the bottom.
summary
Cookware used by popular cooking YouTuber [Cooking researcher Ryuji's buzz recipe]. Did you find what you were looking for in the video?
From items that make you think, "This is a cooking utensil used by culinary researchers," to items that make you think, "It's familiar and familiar." There are so many.
Are you dissatisfied with the performance of the cooking utensils you are currently using, or is there something easier to use? If you think It is essential to check the cooking utensils used by cooking YouTubers. Some of them are produced by the person himself, and the rare feeling increases. It seems that you can also enjoy the spacha feeling unique to fans.
It also makes it easier to avoid the situation where you bought a good one but have to put it away because you can't use it. One of the advantages of YouTube is that you can actually see how to use it and the feeling of using it through videos.
There are many YouTubers who make videos introducing their favorite cooking utensils, so not only cooking videos, Please check them out. Kitchen life may be more fulfilling.