3 rice ball recipes you want to bring to your picnic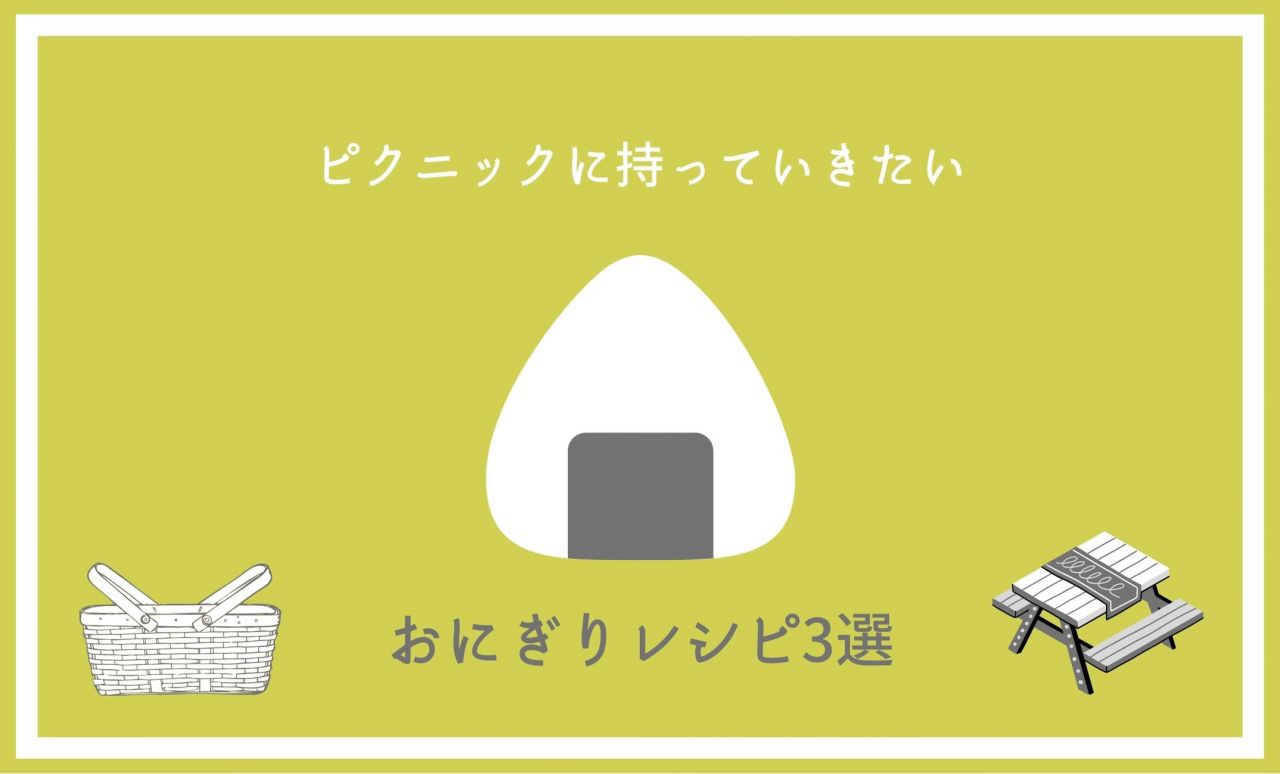 Here are 3 rice ball recipes you'll want to bring to your picnic!
On warm days, picnics and hiking are fun in the park and outdoors. It's fun just to go out to play, but if you bring a lunch box, you can make more fun memories. How about making fun memories while referring to the onigiri recipes that we will introduce?
You can check the process on YouTube video, and you can check the recipe and procedure in text. You can cook without hesitation, so please have a look.
1. Grilled rice balls
### recipe: 3539 ###
Harapeko Grizzly's recipe . Delicious grilled rice balls with flavor to the inside! Put grilled rice balls, salted kelp, and wasabi in a bowl and pour boiling water to make grilled rice balls chazuke. It looks delicious!
[Cooking procedure]
1) Mix the ingredients 00:50 Put rice, soy sauce, mirin, sesame oil, and dashi stock in a bowl and mix.
2) Molding 01:18 Wrap it in plastic wrap, hold it in the shape of a rice ball, and let it sit for 5 to 10 minutes.
3) Bake rice balls 01:47 Put 2 in a frying pan and bake on medium to low heat until both sides are browned.
2. Salt Musubi
### recipe: 766 ###
White rice.com channel's recipe . All you need is "freshly cooked rice", "salt (natural salt if you have one)", "ice water and clean cloth", which is very simple! When grasping, gently put together so as not to put too much force.
[Cooking procedure]
1) Cook rice in a rice cooker 00:33 First, set the rice in the rice cooker and cook it.
2) Cool both hands with ice water 00:49 Prepare ice water and soak both hands for about 10 seconds. When it gets cold, wipe off some water.
3) Spread the salt in your hand and put the rice on it 01:26 Pinch the salt with three fingers and spread it in your hand. Put still hot rice on it and hold it.
4) Grasp the salt squirrel 01:36 At the beginning of the grip, gently put the rice together so that the rice sticks together without worrying about the shape, and when the rice is gathered, make a pile of rice balls with your right hand and make the bottom of the rice ball with your left hand. Hold it several times. When the rice ball is softly grasped, smooth the sides of the rice ball once (put the rice ball on your hand sideways and gently press your hand from above and below to shape it), and finally lightly grasp the rice ball again to complete.
3. Norimaki
### recipe: 203 ###
Miki Mama Channel's recipe . It's easy to make because you can do it with the wrap that you can find in any home. You can arrange it in various flavors to your liking!
[Cooking procedure]
1) Make Tuna Mayo 00:28 Put the drained tuna and mayonnaise in a container and mix.
2) Make rice balls 00:50 Spread 100g of rice flat on the wrap, put the ingredients in the center evenly and wrap it in the wrap to make a stick-shaped rice ball with a diameter of 4 cm and a length of 10 cm. Make a total of 8 in the same way.
3) Finish 01:25 Spread the wrap cut into 30 x 20 cm, put the seaweed on it sideways, and then stack the 30 cm x 20 cm wrap vertically so that the left end of the seaweed comes out 4 cm. Place 1 on the right end of the seaweed with plastic wrap, fold the upper and lower wraps on the rice ball to fit the width of the seaweed, and cover it, and roll the rice ball on the right end to the left to make a stick. Make a total of 8 in the same way.
Summary
This time I introduced the rice ball recipe. If you eat it outside, it will surely be delicious! It's easy to make, so please try it.
If you use this site TubeRecipe, you can see the transcription recipe of YouTube, so please use it when you cook!