Introducing the reputation and word-of-mouth of Sharp Helsio Hot Cook << Review Video Summary >>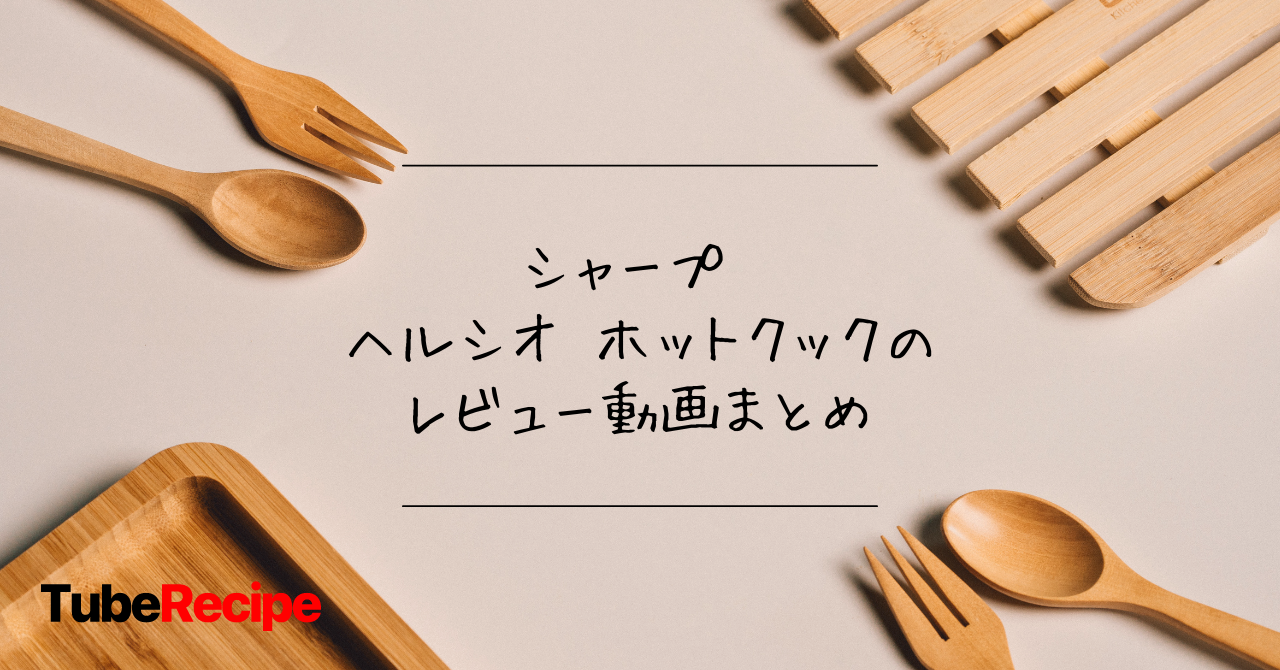 We have compiled a review video of "Healsio Hot Cook" made by Sharp Corporation, an electric cooking pot that is currently a hot topic.
Features of Healsio Hot Cook
As the heating progresses, it automatically stirs, so the finish is delicious.
Adjust to exquisite heat with W sensor
Anhydrous cooking that makes full use of the deliciousness and nutrition of ingredients without water is possible
Full-scale low-temperature cooking is also possible, supporting a variety of cooking
Foaming function that is convenient for making sweets
Two-stage simultaneous cooking, time-saving technique
Up to 15 hours of reserved cooking is possible
Frozen meat and fish can be cooked in the frozen state
Healsio Hot Cook Review Video Summary
▼ Point
The 2021 G type is a luxurious paint. The handle is smaller and more compact
The latest model can be mixed without heating
Can be boiled and then crushed (eg potato salad)
Low temperature cooking is on the menu
If you like soft rice, you need to flood it in advance.
▼ Point
You can cook without worrying about the heat, so you can have time
You can easily increase the number of items by using hot cook
The new hot cook is Teflon-processed and does not burn
"Steaming tray" makes steaming dishes easy
The large 2.4L type consumes 800KW and cooks quickly.
It takes up a lot of space and the price is as high as 50,000 yen or more.
It smells, so it is recommended to use it near the ventilation fan.
Be careful in the summer as the heat retention function will expire in 12 hours.
The mixing function is rough and it is easy to boil.
▼ Point
It is often purchased with the expectation of "shorter working hours", but honestly, it will not be too short.
Prepare and season the ingredients yourself. You also need to wash
You don't have to look at the fire so you have time
It's a pot, so I'm not good at baking or frying.
Many dishes, such as noodles and some simmered dishes, do not support reserved cooking.
It's about the size of a rice cooker, and it's big.
Summary of Healsio Hot Cook
We have introduced a review video of Helsio Hot Cook, an electric cooking pot that allows you to make reservations .
It is an impression that many people feel that it is a merit that they can cook without using fire, so there is no need to watch over and time can be secured .
It's also convenient to be able to cook in the frozen state without the hassle of thawing!